The Apart Hotel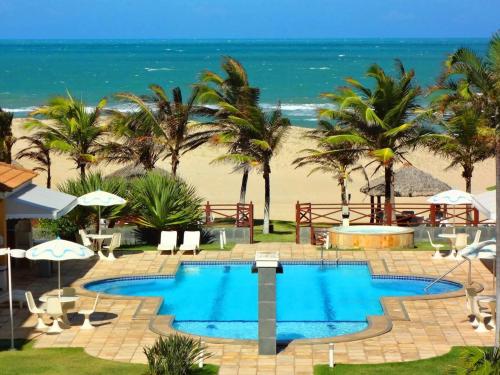 The Atlantic Apart Hotel has total harmony with nature, offering tranquility and comfort for its guests.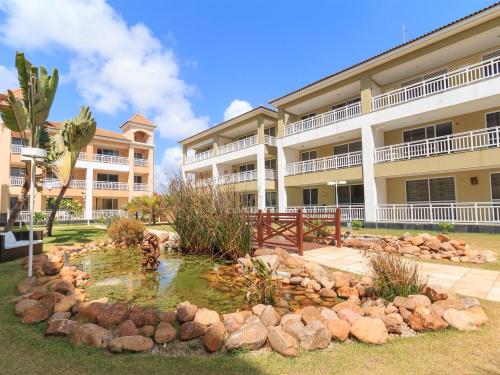 Designed by Spanish architect, it has 54 apartments of 90m2 of 2 suites, living room, kitchen and balcony. Distributed in 09 blocks, each with 03 floors and 06 units, with independent access by block for greater privacy.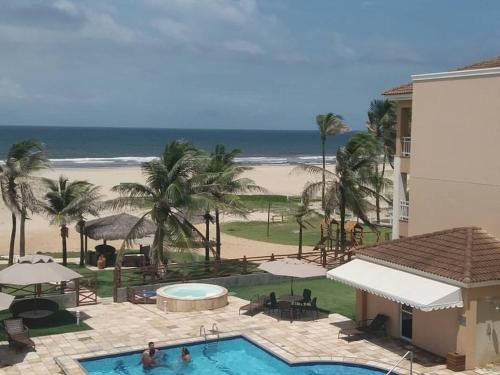 Piscina adulto e infantil; deck; bar; sauna a vapor e uma deliciosa banheira de hidromassagem.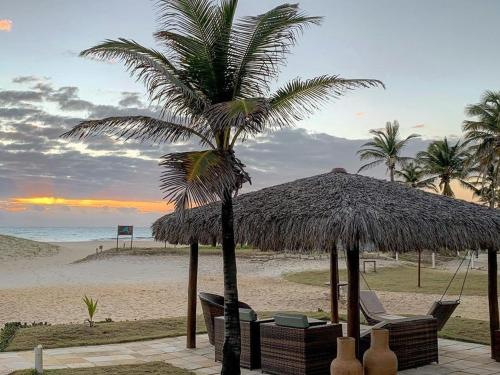 Também temos lounges muito aconchegantes para você curtir aquele momento de paz e tranquilidade.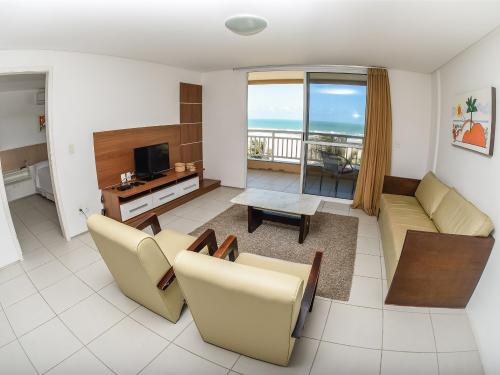 Leisure area of ​​6,900 m², has gardens; natural aquarium with ornamental fish; adult and children's pool; deck; Pub; a steam room and a hot tub. Gazebos on the sand with sun chairs.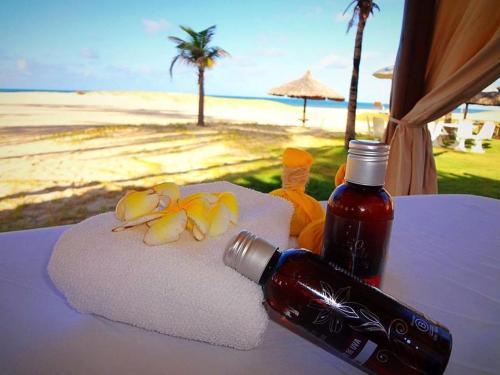 Recanto VIP ideal to gather the whole family with a privileged view, where we have a structure of hydromassage bath kit of salts and barbecue for exclusive use. Reserve this moment and leave the rest to us.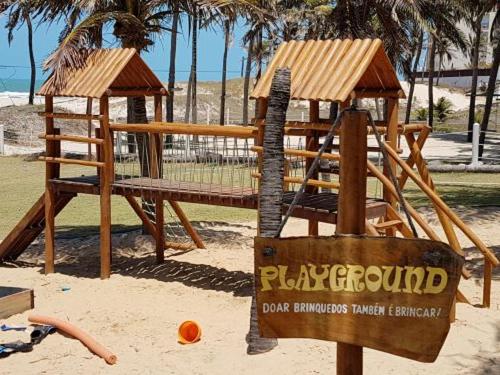 Dispomos de um playground também com vista privilegiada para os pequenos.