Beach Park
At Beach Park there is no one who does not turn child.
+ Learn M
ore
Contraption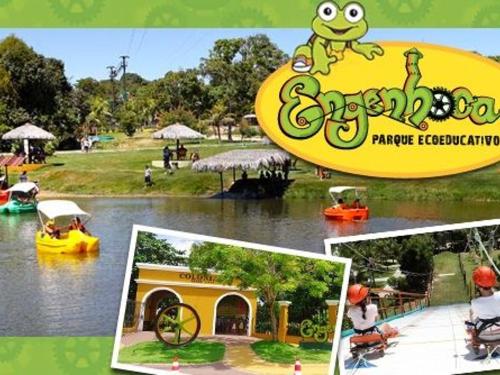 The Engenhoca Park brings to Ceará an excellent option of entertainment with culture and tells the trajectory of the place through the Museum of the Engenho Colonial and the Jesuit Ruins dating from 1727.
+ Learn More
Ipark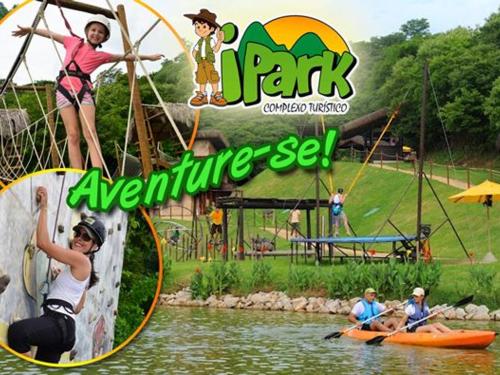 An Adventure Park where it offers 30 more breathtaking attractions. Beginning with the four zip lines, with heights varying from 200m to 240m: that of the Cliff, the second largest in the Northeast, that of the Arrepi, the Wet and the Infantile.
+ Learn More
Morro Branco Beach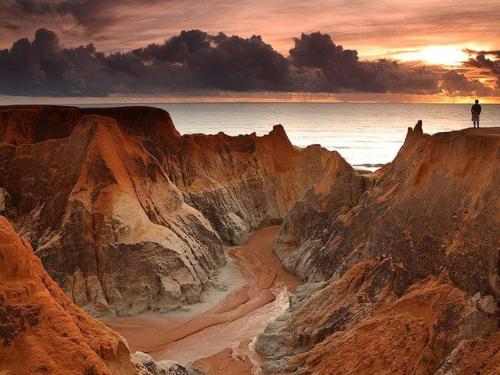 A fascinating sunset from the top of the cliffs, labyrinths where visitors stroll and observe sands of twelve different colors, rafts to the high seas in search of fish, dunes, lagoons, beauty and adventure, everything is found in Morro Branco and Praia das Fontes, in the Ceará state of Beberibe, 85 km from the capital: Fortaleza.
+ Learn More
The 10 best beaches on the east coast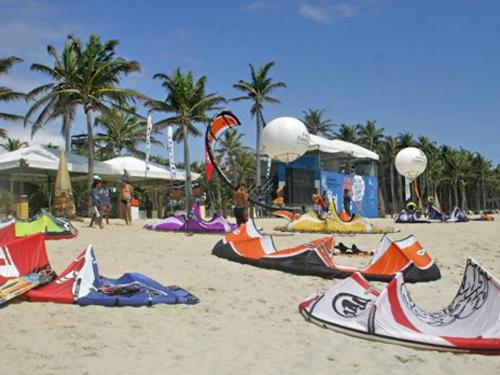 The Ceará Beach team has compiled a list of the 10 best beaches on the east coast. The objective is to help tourists and even Ceará people to know the charms of the coast of Ceará.
+ Learn More
Beira Mar Fortaleza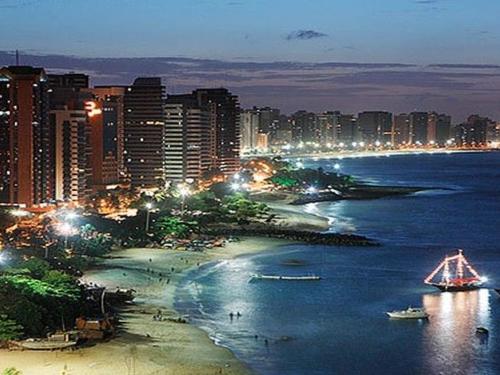 Built a little more than 50 years ago, Avenida Beira-Mar is one of the main postcards of Fortaleza.
+ Learn More
Buggy's ride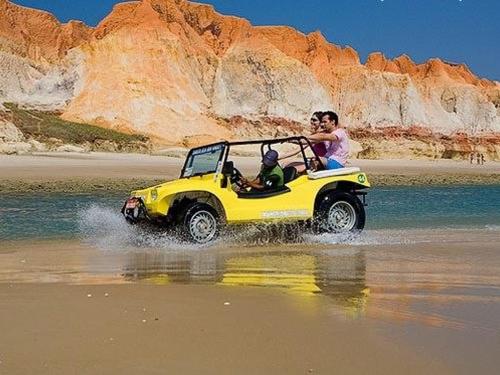 The buggy ride through the famous beaches of Ceará is one of the favorite programs among tourists who are in search of adventure, sea bathing and paradisiacal landscapes.
+ Learn More